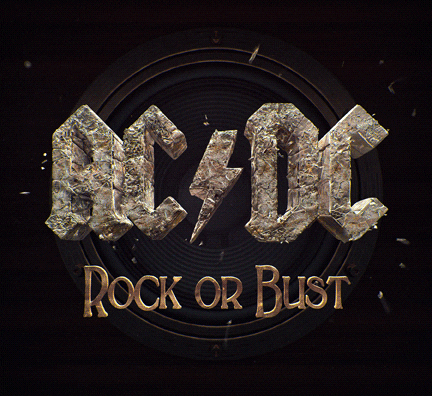 Listado de "Rock Or Bust":
01. Rock Or Bust
02. Play Ball
03. Rock The Blues Away
04. Miss Adventure
05. Dogs Of War
06. Got Some Rock & Roll Thunder
07. Hard Times
08. Baptism By Fire
09. Rock The House
10. Sweet Candy
11. Emission Control
AC/DC anuncian nuevo álbum "Rock or Bust" para el 2 de diciembre, antes Turner Sport estrenará en primicia un nuevo tema "Play Ball" como parte de la campaña de la fase final de la Major League Baseball 2.014 (27 de septiembre)
Y ahora nos dejan el video/lyric de la canción que da título al nuevo album "Rock or Bust"..
Por cierto,GOLTV,sigue promocionádose gracias,en parte,al tema "Play Ball" del nuevo plástico de los australianos...